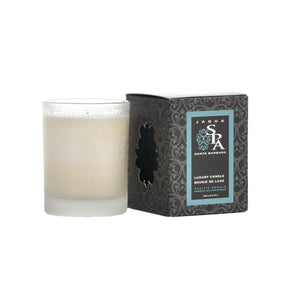 Only 7 left! Thease luxury spa candles will bring you the relaxation you desire. Check out the details below:
Pacific Pomelo Fragrance
Etched Glass
Natural Soy
Boxed
Made in USA
This Luxury Soy Candle, in a Beautiful Etched Glass Jar, burns up to 55 hours.
Bring the SPA home to you when you light this candle and enjoy it's warm glow and refreshing citrus fragrance that we call Pacific Pomelo.